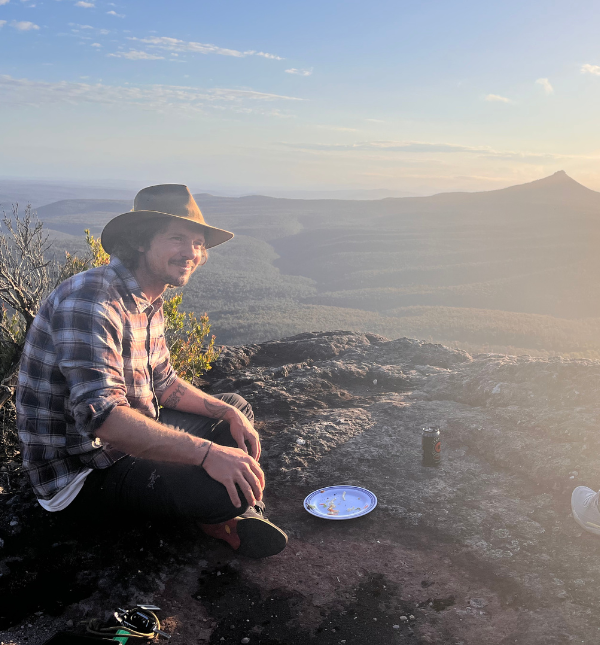 Chris Zinon
-Head Guide, Trek Yuin Country
Over the last twenty years Chris has explored the world, working and pursuing his passion for outdoor adventure, specifically climbing, hiking, snowboarding and surfing.
These activities have taken him to some of the more remote corners of the globe, providing natural rewards that are truly unforgettable, and are the reasons why he loves to share these incredible experiences with others.
Chris has worked in the outdoor industry for 15 years and holds qualifications from the Australian Climbers Instructors Association, The British Mountaineering Council, Avalanche Canada as well as holding current wilderness and advanced first aid certificates.
Fun facts
Favourite country: Chile
Favourite food/cuisine: Thai food
Favourite quote: 
There is a pleasure in the pathless woods,
There is a rapture on the lonely shore,
There is society, where none intrudes,
By the deep Sea, and music in its roar:
I love not Man the less, but Nature more.
Best travel experience: Hiking through Patagonian wilderness