10 Most Unforgettable Experiences in India
Travelling to India is an experience in itself. The country is so diverse in culture, food habits, traditions, religion and so on that there is a lot to do here and encounter. Those on a budget can see places cheaply and see a lot and in contrast there is so much for the elite who can splurge and go easy on the pocket.
Come and experience the bizarre in this oldest civilization and go back with some indelible memories.
1. Witness Ganga Aarti in Varanasi
One of the oldest cities, Varanasi stands on River Ganga. At dusk there is a ritual, Ganga Aarti wherein the devout float down a lamp placed in a cup made of leaves and flowers into the sacred river accompanied by the chanting of hymns. This spiritual scene will be etched in your mind for a long time.
2. Play Holi
Called as festival of colours, Holi is a very old spring festival especially celebrated in northern India. At night, a bonfire is lit symbolising the burning of evil. The next day people celebrate by coming together to sing and dance while throwing colourful paint on each other. The memory of participating will be deep-rooted in your mind for long.
3. Visit Hampi
Hampi once the capital of the thriving Vijayanagar Empire is today in shambles. Exploring the place, you will learn about the well-preserved ruins. It is a story of a remarkable past of the land being unfolded in front of you. You can carry back some lasting memories of this tour for sure.
4. Stay at a Treehouse
Bandhavgarh tiger reserve offers the chance to stay in a tree house amidst the deep forest. Lined with modern amenities, it gives an amazing experience where modern meets the traditional midway. While just out of your window you can catch a glimpse of a tiger and other rare animals in their natural habitat while enjoying the verdant green vegetation of the resort.
CHECK AVAILABILITIES
5. Dine amidst the Sand Dunes
Tasting some authentic Indian cuisine under the stars among the sand dunes will be unforgettable experience. You will get the opportunity in  beautiful Jaisalmer and Udaipur in Rajasthan. Great for dining with family or friends or for a honeymoon couple, he tranquil setting makes for an exclusive and treasured memory for years to come.
6. Cruise in a Houseboat
Escape the hustle and bustle of city life and embark on a houseboat cruise in the backwaters of Kerala. Kollam and Alappuzha offer such facilities. Savour the lip-smacking local and Indian fare, stay on-board at night and cherish the memories of you enjoying the serene ambience and romantic views.
7. Stopover at an Authentic Palace Hotel
The grandeur of ancient treasures is all not all lost. Several palaces now converted into hotels have preserved the old opulence which can be lived through, of course by those who can afford it. One such place is the Oberoi Grand Kolkata. Excellent service, luxurious décor, overlooking views of the green lung of the city makes the stopover a remarkable one.
CHECK AVAILABILITIES
8. Embark on a Himalayan Journey
The colossal range of mountains, deep valleys and high peaks of the Himalayas forms the north Indian border. Travel the cities and towns at its foothills either by road or train from one end to the other and catch the splendid views of this majestic massif. The feeling will surely leave a long lasting memory on you.
9. Meet the Locals
To know more about any country and its culture and lifestyle just walk around the city and the towns and mingle with the locals. Exchange pleasantries, taste the local cuisine, take part in the local ceremonies and enquire about the native places of prominence. Such happenings will really impress them as much as you and create an interminable bond.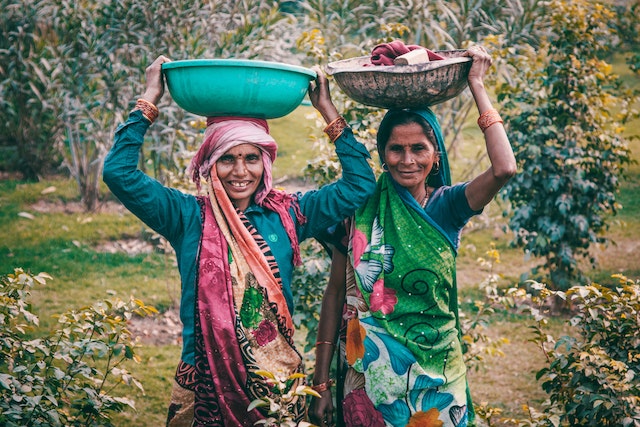 10. Get Blessings from a Hindu Priest
You can find hindu priests in and around all the places of worship in India. To get blessed by one is a spiritual experience you will never find anywhere else in the world. You can take part in the ceremonies and rituals conducted here. Dotting your forehead with vermillion and some grains of rice a priest will bless you so that you never go hungry.
Come to India and get such experiences first hand and carry back treasured memoirs back home.
Author's bio:  Rohit Agarwal is a travel specialist whose aim is to search for the best experiences Indian destinations have to offer. My zeal for this purpose has led me to various exciting findings and adventures which can be found on my Trans India Travels Blog. You can read his travel stories on his blog Trans India Travels.