7 Eco-Friendly Gifts for This Holiday Season
The holiday season is a wonderful time of year to participate in the act of giving. However, it is also the time of year when our waste increases enormously, with a 25-30% increase in waste due to packaging, wrapping, food waste and unsustainable gifts. Of course, we don't want to simply stop giving gifts, but we can give gifts responsibly by opting for more sustainable gifts and practices.
Here are 7 eco-friendly gift ideas to encourage sustainability for yourselves and your loved ones this holiday season.
Reusable Shopping Bags for the Environmentally Conscious
Cutting down on waste that comes from storing food products from the grocery store or from home can have a great impact on the environment. Limiting the plastic that ends up in landfill and our waterways can reduce environmental damage and help save marine life. 
While at first it may not seem exciting, there are plenty of designs that can be tailored to the person you're gifting to, making the gift more personal and fun!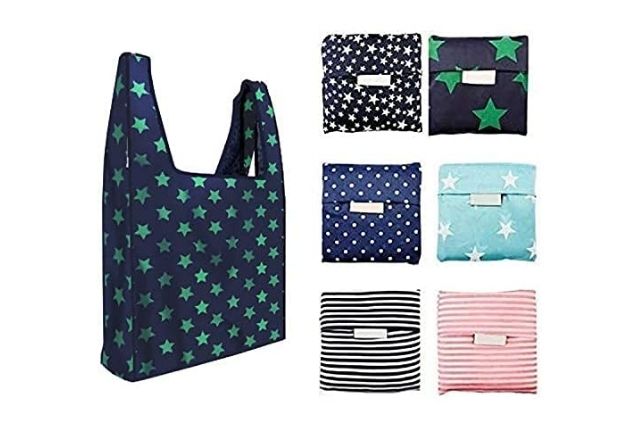 6 Pack Reusable Shopping Grocery Bags Foldable, Washable Grocery Tote with Pouch, 35LB Weight Capacity, Heavy Duty Shopping Tote Bag, Eco-Friendly Purse Bag Fits in Pocket Waterproof & Lightweight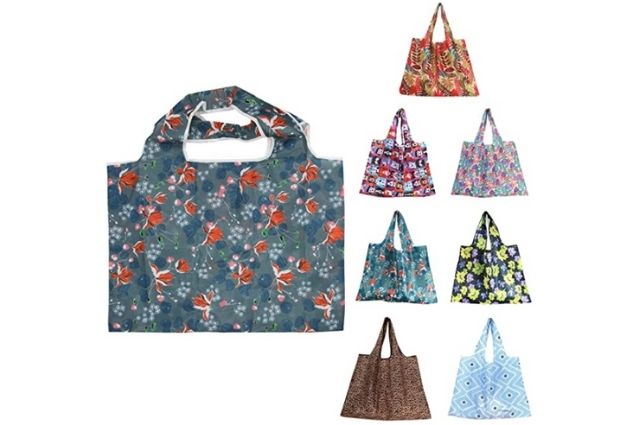 Anticlockwise- Shopping Bag With Extra Long Handles Reusable Grocery Bag Lightweight Foldable & Machine washable 100% Polyester
Reusable Water Bottle for the Busy Bee
It's crazy to think about the amount of plastic water bottles we buy and throw out every year. In fact, 80% of plastic bottles end up in landfills. 
A great way to be more environmentally conscious is to bring a reusable bottle with us instead of purchasing water on the go. It's a nifty way to save money for something we can essentially get for free too! Drinking water is an important part of maintaining our wellbeing throughout the day, and having a water bottle at the ready is a great reminder to keep us hydrated.
Not only that, stainless steel bottles are great for keeping our drinks cold throughout the day, or warm if we opt to bring a coffee with us on the go.  There's heaps of designs available to personalise the gift too.
Moon Bottles – Insulated Stainless Steel Water Bottle & Vacuum Flask, 24hr Cold,12hr Hot, Double Walled Metal Reusable Drink Bottle, BPA Free
Motivational Sports Water Bottle with Time Markings – 1 Litre Capacity with Removable Strainer, One-Click Flip Top, Leakproof, Fast Flow & BPA Free Non-Toxic – Great for Fitness, Gym, Office and Outdoor Sports

Solar Powered Presents for the Tech Head
Do you know someone who fancies a bit of trekking, camping, or simply spending time outdoors? Why not help them charge their devices using the sustainable (and free) power of the sun! 
Solar batteries are a fantastic solution for bringing power on the go. Not only is it harnessing the eco-friendly energy of the sun, they pack a punch by charging devices multiple times and there's no need to recharge the battery at a power point.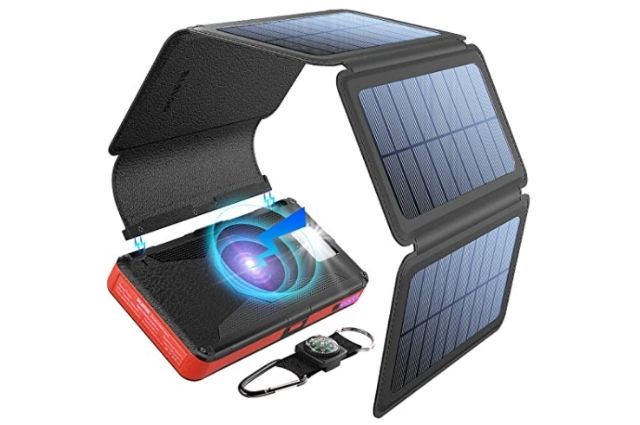 BLAVOR Solar Charger Five Panels Detachable, Qi Wireless Charger 20000mAh Portable Power Bank with Dual Output Type C Input Flashlight and Compass Kit (red, 20000mah)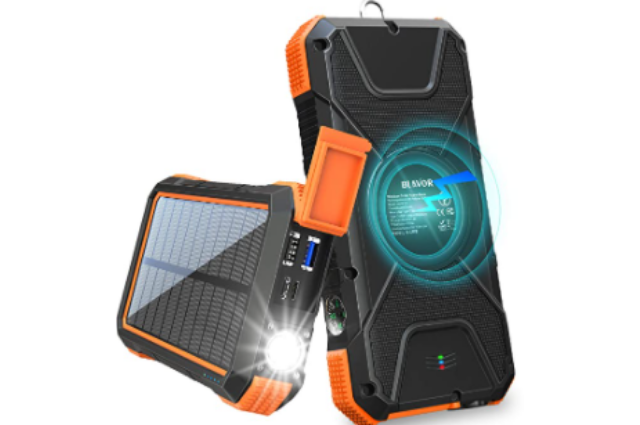 BLAVOR Solar Charger Power Bank 18W, QC 3.0 Portable Wireless Charger 10W/7.5W/5W with 4 Outputs & Dual Inputs, 20000mAh External Battery Pack IPX5 Waterproof with Flashlight & Compass (Orange)
Compost Bin for the Sustainable Soul
Composting is a sustainable practice that can greatly reduce food waste, which globally, accounts for over 40% of goes into landfill. What better time to gift a compost bin than the holiday season, where we tend to go a little overboard in the amount of food we consume and throw away.
Compost bins are a great addition to the kitchen or your backyard, as they help break down food scraps into nutrient-rich humus. This not only reduces the amount of food harmfully added to landfill or incinerated which releases toxic carbon into the atmosphere, but it can be used as a fertilizer to help plant growth. 
Zenify Earth Stainless Steel Compost Bin Kitchen Countertop 5L – Odourless Double Charcoal Caddy – Australian Owned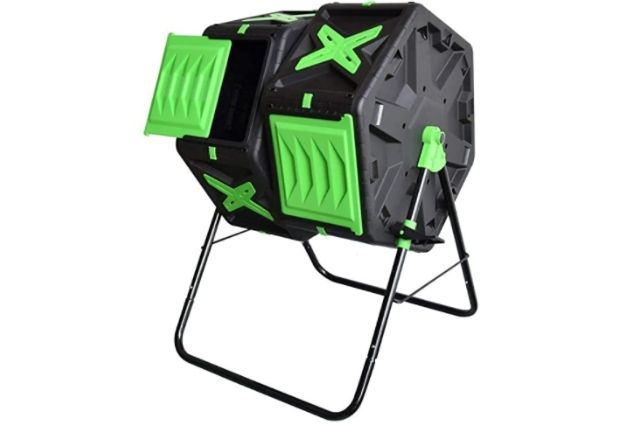 SQUEEZE master Tumbling Compost Bin, Dual Chamber Compost Tumbler with Easy-Turn, Fast-Working System for Garden, 2×18.5 Gal, 2x70L, Black & Green
Plants Accessories for the Green-Thumb
A nice little segway from the previous idea, indoor plants provide a touch of nature and greenery to the home or office, and provide many benefits such as increasing air quality and being a therapeutic practice in itself. 
There's a huge range of biodegradable options for pots, which can help plant growth with a more breathable base for the soil, and reduce landfill for after. 
Al Amal Gardening Grow Bags. Pack of 5 (7Gallon/26 Litres). Waterproof Fabric Pots for Vegetable and Fruits, Reusable & Durable Biodegradable Gardening Grow bags, Grow Bags with Strong Handles, Gardening Pots Suitable for Indoor and Out Door Use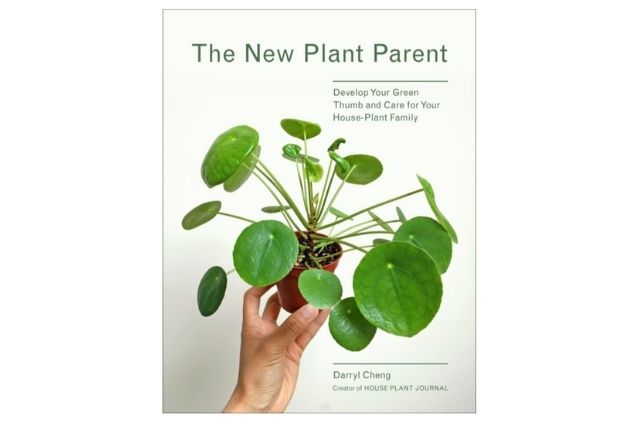 The New Plant Parent: Develop Your Green Thumb and Care for Your House Plant Family
Biodegradable Toys for the Little Ones
Of course we need ideas for the kids this holiday season. As much as we love watching our children open new and exciting toys, the reality is that as they get older and their interests change, those toys will likely end up in landfill. 
Buying biodegradable toys can be a socially, responsible option that will break down much faster than the usual plastic toys, and are even made from recycled materials to further help the environment. Not to mention they are just as durable as the usual plastic variety!
Dantoy Sand Bucket with Bio Accessories
ECOtastic E93619 ECO Friendly Toy Transporter with Two Construction Trucks Wheat Straw Bioplastic 18m+
Buy a Lasting Experience, not a Lasting Product.
While the season of giving has become very materialistic, a great idea is to opt for gifting an experience rather than a material possession. The excitement of products can often be short lived, but an experience can provide life-long memories and result in less clutter and waste.
Better yet, you can join your loved one in the experience to encourage a greater connection when giving your gift.
We at Soulful Concepts offer a range of rewarding and sustainable experiences, such as photography tours and charity treks, that can become a treasured memory for yourself, friends and family.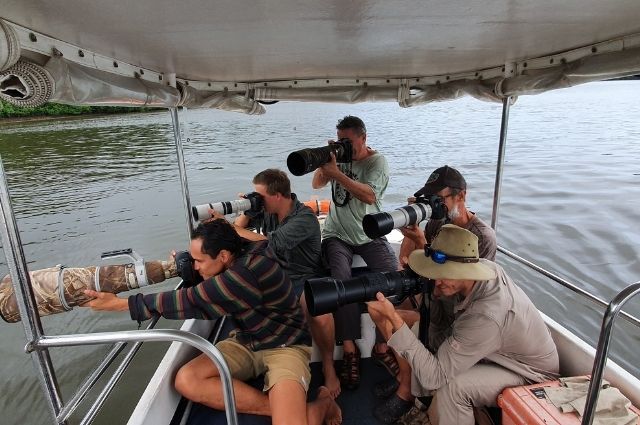 Far North Queensland Wildlife Photography Safari
Join our 5-day FNQ Wildlife Photography Safari and immerse yourself in Australia's most unique flora and fauna. This wildlife enthusiast's paradise is the only place in the world where two World Heritage-listed areas exist side-by-side.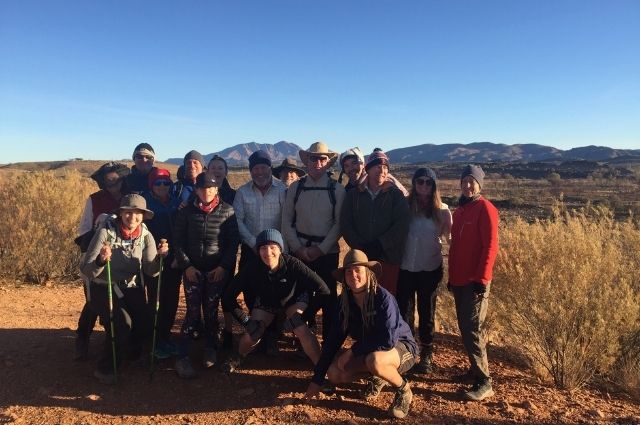 Soulful Concepts Charity Challenges
When you get involved in one of our charity challenges and   experience Australia's ultimate treks with a small group of like-minded traveller, while raising money for a cause your passionate about.
Author: Bradley McAndrew, Social Media Coordinator Soulful Concepts.